This post was originally posted on my other blog, The Writing Hufflepuff, but I've decided to transfer my art-related posts to this blog. This was written for last year's Pride, but that doesn't change the fact they deserve recognition of course
Disclaimer: obviously I don't own any of the pictures or art featured in this post! The only one I own is the featured image of the rainbow flag 🌈
Since it's Pride, I of course had to make a Pride edition. I chose six artists because I didn't want this post to get too long, six artists equals six colours in the rainbow flag and it's not like I won't share more LGBTQIA+ artists in future posts.
🏳️‍🌈🏳️‍🌈🏳️‍🌈
Frida Kahlo – Bisexual
There's a big chance you've heard of Frida Kahlo, but did you know she was bisexual? I sure didn't! I only found out last year as I researched her for a post on International Women's Day (not for this blog, but for the Blikopeners Tumblr. You may know I work as a Blikopener at the Stedelijk Museum in Amsterdam. Blikopeners are teens between 15 and 19 (though at some point we of course get older than that haha) who try to get other youth interested in art, give tours, help with/organise workshops and events and some other cool stuff. So when you click on that link it will take you to our (Dutch) Tumblr)
I didn't know much about her before that, though I did like the art that I had seen of her. After reading up on her I fell in love. She is such an icon: a feminist fighting against gender stereotypes (by smoking, boxing, winning tequila challenges from men and dressing as a man in family portraits) and racism and intolerance. She painted about themes like abortion, miscarriages, childbirth and breastfeeding, which were often ignored or seen as taboo.
She was very open about her bisexuality, which was also seen in her work. Like her painting 'Two Nudes in a Forest', which shows two naked women, who are sitting next to each other on the ground. One of them is resting her head on the lap of the other. Frida gave the painting to her girlfriend Dolores del Rio.
🏳️‍🌈🏳️‍🌈🏳️‍🌈
Josephine Baker – Bisexual
Okay guys, I'm in LOVE with Josephine Baker. She's such a badass?? She's well known as a dancer, singer and actress, but you know what else she was? A spy during World War Two.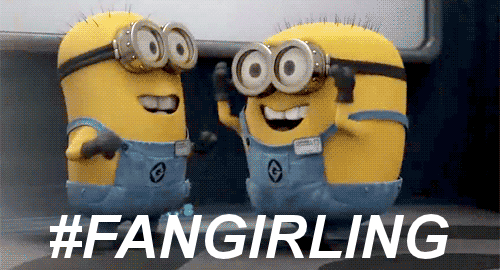 Baker had openly supported Mussolini's invasion of Ethiopia, so the Axis Powers (Germany, Italy and Japan) thought she was 'one of them'. Baker used this to her advantage. Naturally she brought sheet music with her when she went on tour in Europe, but on a lot of those sheets were hidden messages written in invisible ink. She could also smuggle lots of stuff, like pictures of German military installations pinned to her underwear, because her baggage was never thoroughly checked. Because of her work as a spy she became a lieutenant in the Free French Air Force. After the war she received the Croix de Guerre (which was the first time an American Woman received it) and the Medal of Resistance. Like Frida she also fought against racism.
Another fun fact: Frida and Josephine had a relationship
🏳️‍🌈🏳️‍🌈🏳️‍🌈
Cassils – gender non-conforming trans masculine (they, them, their)

When you want to recreate the rainbow flag but the yellow hurts your eyes rip I apologise to your eyes I am suffering with you
Seen as one of the 'ten transgender artists changing the landscape of contemporary art' by the Huffington Post, Cassils got international recognition by using the body as a form of social sculpture. With their body as a sculpture, they fight the gender binary. Their art offers shared experiences of violence, representation, struggle and survival, often accompanied by immediacy, urgency and the transience of live performance.
Cassils doesn't portray transgender as 'crossing from one sex to another', but as a continual process of becoming. Inspired by conceptualism, feminism, body art, gay male aesthetics, Cassils creates a serie of powerful, trained bodies for different performantive purposes. With sweat, blood and muscle strenght, Cassils creates a visual critique surrounding ideologies and histories.
Basically I'd  recommend you all to take a look at their website, because their work is really cool and powerful. My favourite is 103 Shots, based on the Pulse Shooting. It's very powerful and emotional.
🏳️‍🌈🏳️‍🌈🏳️‍🌈
Zanele Muholi – Lesbian

Look at that another artists I'm currently obsessed with – who am I kidding, I'm obsessed with all of the people on this list. Maybe a little bit more with Zanele because her exhibition at the Stedelijk will open soon and I can't wait. My wallet is scared though because I NEED BOOKS ON HER.*
* Like I said before, this post was written last year, so unfortunately the exhibition is closed now
Why you ask? Well I'm glad you asked *finger guns*
Zanele Muholi is a photographer and visual activist. Her mission is 'to rewrite a black queer and trans visual history of South Africa for the world to know of our resistance and existence at the height of hate crimes in SA and beyond'.
In her photography she researches, documents and depicts the black LGBTQI identity of contemporary South Africa. In her series 'Somnyama Ngonyama' (Hail the Black Lioness) Muholi herself is pictured capturing the multiple roles that she assumes as a black lesbian woman. Through the high black-white contrasts in her pictures she emphasises her 'blackness' (the picture above is a part of this series).
When I first wrote this post I hadn't seen her work yet, but I have now and damn I'm even more in love with her and her work now. Look out for a post solely on her coming up soon!
🏳️‍🌈🏳️‍🌈🏳️‍🌈
Mickalene Thomas – Lesbian

Mickalene Thomas is an American feminist, filmmaker and artist. She explores ideas around beauty, race, sexuality, gender and feminity. In her work she shows that every body is beautiful. She is famous for her paintings depicting the sensuality of African-American women. She also depicts powerful (black) women such as her mother, celebrities and iconic art-historical figures, like Michelle Obama. This portrait is considered to be Michelle's first solo portrait.
For some reason her site doesn't work for me? I don't know if that's just my computer or if that's the case for everyone, but you can also google her work which I obviously recommend. My favourite (probably? My favourites always change when it comes to art) is 'Le déjeuner sur l'herbe: les trois femmes noires', a photograph in which she recreated Manet's 'Le déjeuner sur l'herbe'
🏳️‍🌈🏳️‍🌈🏳️‍🌈
Amos Mac – Transgender
Amos Mac is a photographer who captures striking and playful images of gender non-conforming people, capturing their entire beings rather than solely their gender identities. His work is often colourful and abundant. Instead of examining transgender bodies or documenting transition, he wants to show the wholeness of his subjects.
I can't pick a favourite, so just take a look at his website and look at all that beautiful photography. Seriously, all the series are worth it so I can't choose. I was about to say 'especially this series' but um no I can't choose. Sorry to disappoint, you'll just have to look at all of them but it's worth it I promise.
Amos also co-founded Original Plumbing, a magazine dedicated to trans male culture. It expanded to include apparel, events and accessories for the trans community and beyond.
🏳️‍🌈🏳️‍🌈🏳️‍🌈
That's it for now, but I will definitely share more in future posts. As stated before, this post was written for last year's Pride, so I'm definitely planning on writing a new post this year! Now excuse me while I fangirl about all of these amazing artists and people
Any artists that you think I should know about? Let me know in the comments!